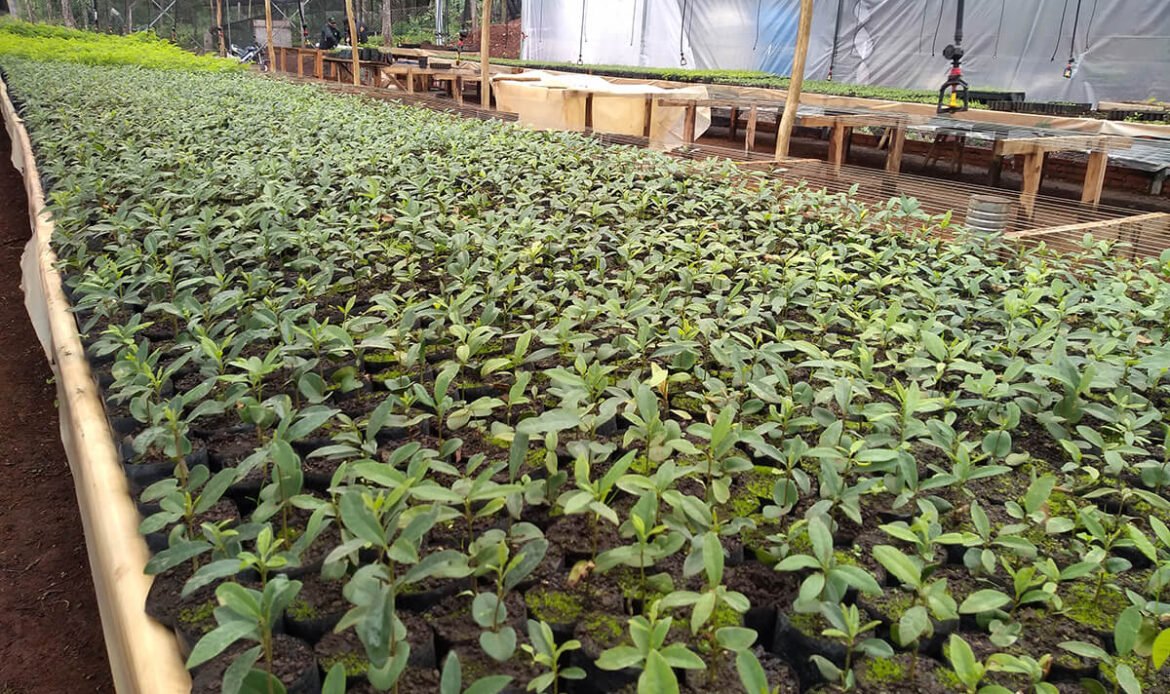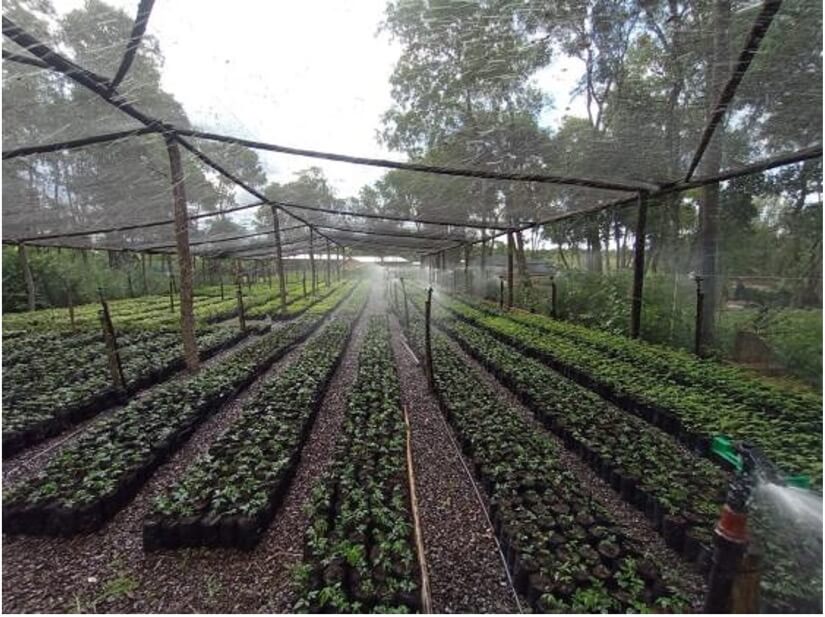 Our projects offer actions aimed at management, restoration, and conservation, taking into consideration both current needs and ethical responsibility for future generations. Natural capital, which consists of a stock of seeds and plantings, should therefore not decrease over time. That is why every year we need to replenish this stock by collecting seeds from the trees and sowing them to produce seedlings.
Due to the insufficient local supply of seedlings of valuable indigenous plant species to support the projects and, on the other hand, the inability to confirm whether the seedlings were of good quality if purchased from elsewhere, we had to consider building our own nursery in Colonia Campo San Juan, in the Municipality of San José, Apóstoles department.
One of the main environmental problems of our time is the degradation and improper use of natural resources. For this reason and as a priority of the company, the proper use of land and the management of water resources on the various plots are carefully planned.
Today, the nursery has the capacity to produce over 50,000 seedlings in pods each year. As the number of projects we create and manage increases, we plan to continue to expand the area and production capacity of the nursery.
The main species we produce are  Caña Fistola, Timbó, Guatambú, Cedro Misionero, Loro Negro, Guayubira. Among some exotics are Toona, Hovenia and Paraíso, Australian Cedar. Our vision for the future is to be able to grow many seedlings of other species as well, both for our projects and for sale elsewhere in the province.
Our goal is to become a reference for others in the region when it comes to producing valuable native species. We can adapt and produce other valuable species while maintaining the main objective of supplying quality planting material to carry out our forestry activities. Similarly, we have the technical capacity to produce planting material for other companies or individuals who wish to plant it in Missiones or in different parts of the country.
There is no doubt about the beneficial effects that nurseries have on plant production, for example through the creation of a favourable microclimate, the sustainable use of soil and water, and its enrichment with micro-organisms and vegetation (once our plants are exported to the field).
Country: Argentina
Objectives: Production of seedlings of high-quality species
Capacity: 50,000 per year
Investment type: Private
Additionality: Preserving native species by continuing collecting of seeds
Advantages of the Nursery
Well designed
Good soils
High-quality seedlings
Well-managed and protected